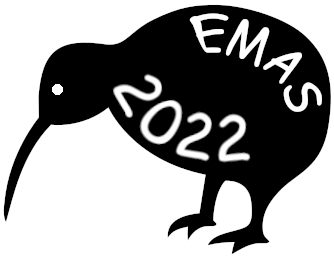 10th International Workshop on Engineering Multi-Agent Systems
9-10 May 2022, Auckland, New Zealand
---
Multiagent systems (MAS)—systems composed of autonomous agents who interact with each other— are ideally suited to realizing modern software applications. For instance, MAS ideas are well-suited to the IoT, and applications that support engagements between humans and organizations in domains such as business, health, and finance. Moreover, with the advent of microservices, we see a clear shift in the software industry from monolithic applications to applications constituted from autonomous, interactive services—in essence, agents.
The EMAS workshop is a forum for presenting and discussing original ideas and work on software abstractions, methodologies, languages, and tools for engineering loosely-coupled, adaptive, high-performance, and scalable MAS.
As AAMAS 2022 will be a virtual event, EMAS 2022 will adopt a virtual format similar to that used for EMAS 2021.
Important dates
| | |
| --- | --- |
| Submission deadline | March 4, 2022 |
| Author notification | April 8, 2022 |
| Camera-ready deadline | April 22, 2022 |
| EMAS | May 9-10, 2022 |
Committees
Programme Committee
Steering Committee
Matteo Baldoni
Rafael Bordini
Mehdi Dastani
Jürgen Dix
Amal El Fallah Seghrouchni
Brian Logan
Jörg P. Müller
Alessandro Ricci
Danny Weyns
Michael Winikoff
Rym Zalila-Wenkstern